The US may have left the Paris Agreement and the next President, will face Republican opposition to climate action in Congress, but none of that will stop the individual States' which are set on their own decarbonisation efforts.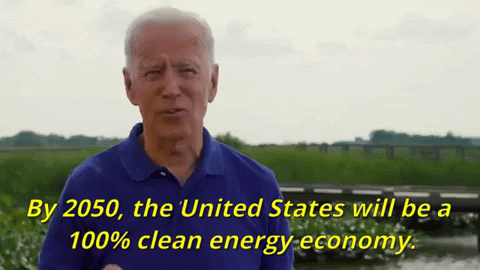 Nov. 4, 2020, is notable for an ignominious reason – it marked the official US exit from the 2015 Paris Agreement. Whether or not the nation chooses to rejoin the accord depends on which party claims the White House next January. (As I write this, that's still not clear.)
The U.S. bears the distinction of being the only country so far to bail on its 2015 commitment to reduce emissions in line with the pledge to hold global temperature increases to 1.5 degrees Celsius by mid-century. But even though the Trump administration has turned its back on climate action, half of US states – representing a $11.7tr economy – are still committed.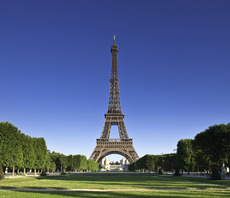 What's more, as of early October, more than 1,000 companies – with a combined market cap of $15.4tr and including one-fifth of the global Fortune 500 – had committed to setting science-based targets for reducing emissions in line with the Paris goals.
Originally, the initiative behind the framework had hoped to sign up 250 businesses by the end of this year – it easily overshot its goal. Close to 300 of those signatories have pledged to act according to the Business Ambition for 1.5 Degrees campaign, the highest level of declared action so far, which includes a target to reach net-zero emissions by no later than 2050. And, one hopes, a lot sooner than that.
2020 has been rough for many reasons – from the pandemic to heatwaves and drought, and the horrific wildfires that have devastated millions of acres in California and Oregon. But climate change has been elevated in the national discourse this year like never before, and that gives California's natural resources secretary, Wade Crowfoot, reason for optimism. "There is new strength and political will to actually tackle the climate crisis," he said during a keynote conversation during last week's VERGE 20.
Given his role in the California government, it shouldn't surprise you that Crowfoot is laser-focused on how nature can play a role in helping the state reach its carbon-neutrality target – its goal is to achieve this by 2045, before the Paris Agreement deadline. "Not everybody fully understands that our natural and working lands have a critical role to play in California, but [also] across the world, in achieving carbon-neutrality," Crowfoot said.
Smarter forest management, for example, will reduce emissions from catastrophic wildfires and it will accelerate carbon sequestration. "Whether it's forests, farms, ranchlands, wilderness areas, wetlands, improved land management will help us reduce emissions and maximize carbon removal from the atmosphere," he said.
Accordingly, California Gov. Gavin Newsom's recent executive order directs the state to conserve 30 per cent of its land and coastal areas by 2030 – not just to address climate change but also to combat species loss and ecosystem destruction. The commitment echoes a commitment made by 38 countries. "What I like about 30 x 30 is that it's a quantifiable goal, it's easily understood and it galvanizes," Crowfoot said. "We're not going to do it all in state government or state agencies, we need private landowners, philanthropy, not-for-profits, the business sector to help us."
In particular, Crowfoot said companies have a crucial role to play in providing technologies – from satellites to geographic information systems to conservation genomics – that can help the state understand the impacts of climate changes on natural ecosystems and species. "We need a scientific basis of understanding but then, of course, we need the technology to ultimately monitor where our vulnerabilities, our threats are greatest on land and where our opportunities are richest," Crowfoot.
One example: The state is using lidar, the technology that enables self-driving vehicles to "see," in its forests to help understand where fire risks are greatest, using that information to proactively address management. In addition, California is using remote imaging technology to better understand evapotranspiration, how water is transferred from the land to the atmosphere. "We need the best and the brightest companies to help us develop these platforms and then help us meet our public interest goals through the use of these platforms," Crowfoot said.
During these uncertain times, and as we bid au revoir to Paris, it would be easy to be discouraged about the future of climate action. If that's how you're feeling today, step outside for a recharge – and then let's get back to the business of sustainability.
"You don't have to rent an RV and go to a national park to visit nature," Crowfoot said. "Go into your backyard. Listen to those songbirds as you're commuting from home. Find those insects in your grass. This is the home that we need to protect, it's the only home we'll ever have. I'm optimistic. I think we can get this done. The challenges we are facing this year are creating a new resolve, and I think we will prevail."
This article first appeared at GreenBiz.com
Read more: businessgreen.com